Supply Chain Challenges to Supply Chain Management, Customers rely on EFC
Find out how
Market-Leading
Logistics Solutions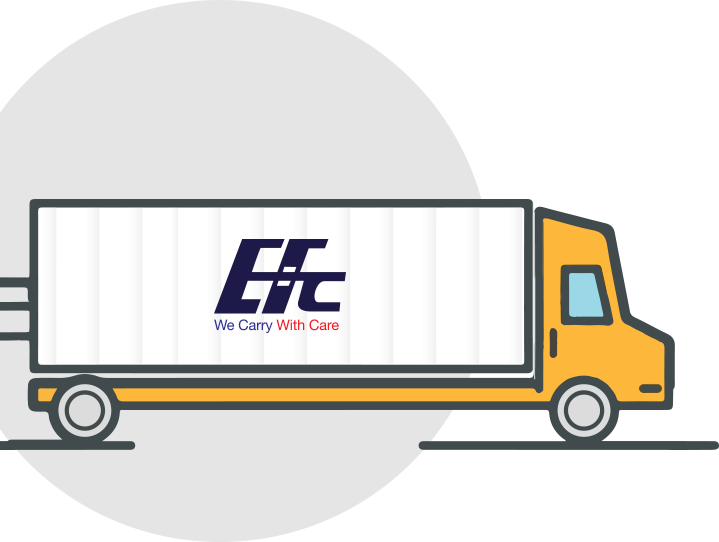 Gone are the days when logistics was merely considered as the movement of goods from suppliers to customers. Today, the business dynamics have changed completely. Right from procurement, to operations and to the integration of the entire logistics network - collectively termed as Supply Chain Management (SCM) - is being led by EFC at the forefront. Having decades of experience, EFC has witnessed the evolution of this industry and has established itself as a successful pioneer in this field, proudly contributing to India's fast-paced economic growth.
With in-depth knowledge of the industry, geographic conditions and expertise in human resource management coupled with an advanced technological backbone, today leading business enterprises and manufacturers rely on EFC for their SCM requirements.
While you are focused on your core business let us handle your supply chain efficiently. Connect with our experts to help you optimize your supply chain today.
40 Acres
Container Freight Station
Delivering THE BEST
supply chain solutions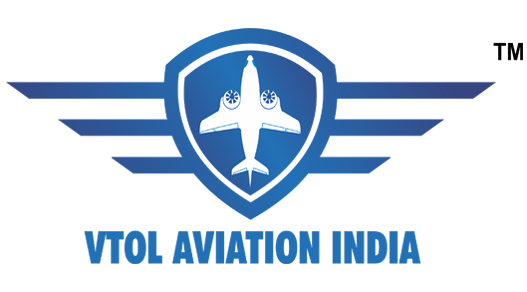 VTOL Aviation India Pvt. Ltd. has been established with an aim to promote modern advances in aviation technology (engines, materials, avionics, and design systems) and successfully launch advanced Unmanned Aerial Vehicles (UAVs) and Air Taxis. We are committed to develop indigenous technology under the country's 'Make In India' initiative and National Self-reliance vision.
The technologies conceptualized by the Company are being developed under 'Industry-Academia Collaboration' with the Indian Institute Of Technology-Kanpur (IIT-K) and is expected to meet the evolving needs of sectors such as Civil Defence, Paramedics, Emergency Services, Surveillance, Aviation Training, Tourism and Business Chartering as well.
For detailed information, kindly visit our website www.vtolaviations.com.
How we help our customers
optimize their SCM
Insight
With access to industry-wide data along with expert analytics, we provide insightful knowledge to our customers, helping them plan their SCM well.
Strategy
We help our customers mitigate their risks by providing strategic information from time to time, enabling them to proactively execute their last mile.
Flexibility
Customized and tailor-made solutions, based on every customer's individual requirement, to make their SCM most efficient, is our forte.
Relationship
Supplier relationship is the key to a successful SCM and by way of continuous communication we aim at establishing a long healthy liaison with our partners.
Markets
We Serve
With over four decades of experience, we offer end-to-end logistics solution for specific markets from small to large businesses
Transportation of Iron Ore
Message from
the Director
EFC LOGISTICS INDIA PVT. LTD.
This is the flagship Company of the Group and has been providing integrated logistics solution to its clients for more than three decades now. Transportation, warehousing and supply chain – all come under the ambit of this division.
EFC ventured into the transportation industry in the year 1983. Starting primarily with road transportation, EFC established itself as a Company that customizes its services based on the clients' needs. Today, it boasts of a clientele that comprises some of the most renowned names in Indian Industry – P&G, ITC, Unilever, Mondelez - in the FMCG Sector; Haldia Petrochemicals, GAIL India, Bharat Petroleum – in the Petrochemical sector; Dalmia Cement, JSW, SIKA India – in the Cement sector; Apollo, Ceat in the Tyre sector – to name a few.
EFC's extensive and well-integrated branch network is its core strength – from Punjab in the North to Tamil Nadu in the South, from Assam in the far-East to Gujarat in the West, it currently has 36 branch offices all over India and a few more are opening soon.
EFC provides integrated logistics solutions, custom designed to meet the diverse needs of the dynamic business environment business environment.
EFC Infrastructures Pvt. Ltd.
EFC Infrastructure Pvt. Ltd. undertakes various mega scale infrastructure projects that not only develop the economy but also serve the society at large. One such Project is the EFC Industrial and Logistics Park at Ranihati, West Bengal. With an area of approximately 100 acres., this Logistics Park aims at providing companies with state-of-the-art facilities for setting up factories, warehouses, manufacturing units and godowns. In the final stages of completion, once this Logistics Park becomes fully operational, it will be one of a kind for the state of West Bengal.
MBT Infrastructures Pvt. Ltd.
An EFC Group company, incorporated in the year 2009, this Company has been working with M/s Sika India Pvt. Ltd, which is headquartered in Switzerland.
MBT Infrastructures Pvt. Ltd. is an EFC group company. It was incorporated in the year 2009. The Company entered into an agreement with M/s Sika India Pvt. Ltd., Headquartered in Switzerland. The operation commenced in the year 2010 in order to manufacture various construction chemicals for the company.
The production unit of MBT is located at NH-6, Pakuria, Howrah, West Bengal, India. The major product portfolio includes Grout, Chapdur, Tilofix, Ceram Grey and Microcrete.
MBT is currently supplying to customers in the eastern part of the country.
Head Office:
MBT Infrastructures Pvt. Ltd.
310, Al-Akbari Mansion,
27 Weston Street, Kolkata - 700 012,
West Bengal, India.
Email Id: mbt@efclogistics.com