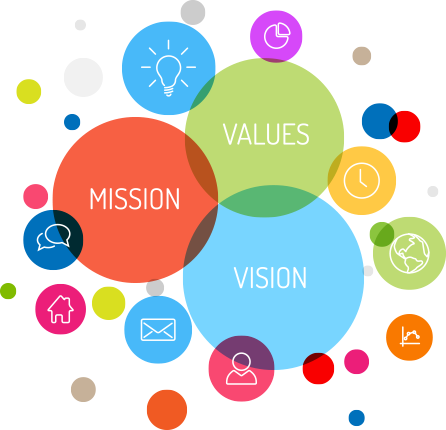 Mission
EFC Group has a continuous goal to strive each day in unique ways, to successfully make a mark in the Logistics and Shipping Industry, across countries around the globe.
Vision
To establish substantial presence as a global player in the rapidly developing dynamic field of logistics and simultaneously extend the expertise to its valued customers, helping them grow in their business through diversified verticals.
To achieve significant partnerships and valuable business relations with leading names in the global logistics industry and incorporate the competitive edge in the business to consistently take the Company to greater heights of business excellence.
RECOGNITIONS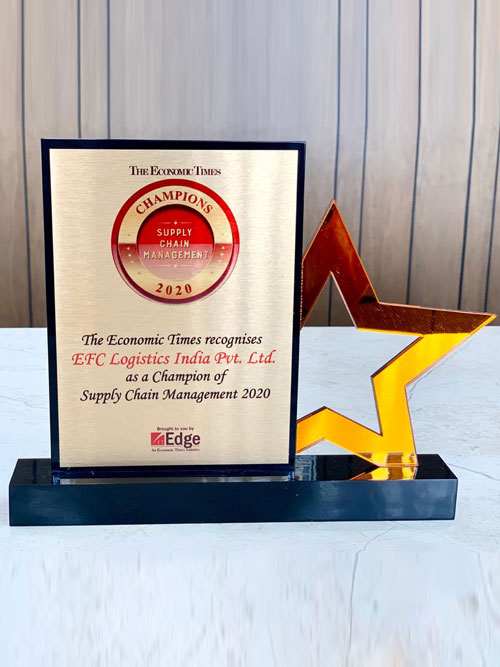 Award by The Economic Times to EFC as a Champion of Supply Chain Management 2020
The Economic Times Recognition Certificate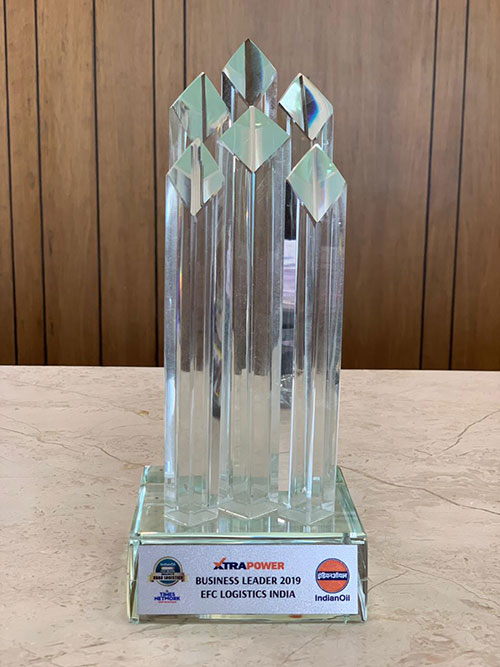 Business Leader 2019 Award from Indian Oil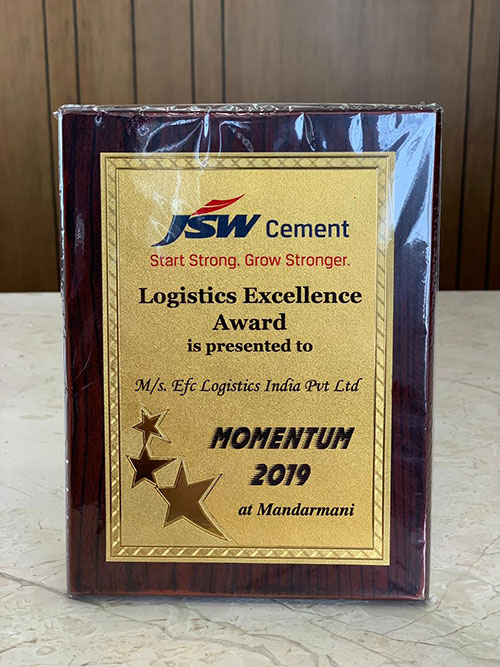 Logistics Excellence Award 2019 by JSW Cement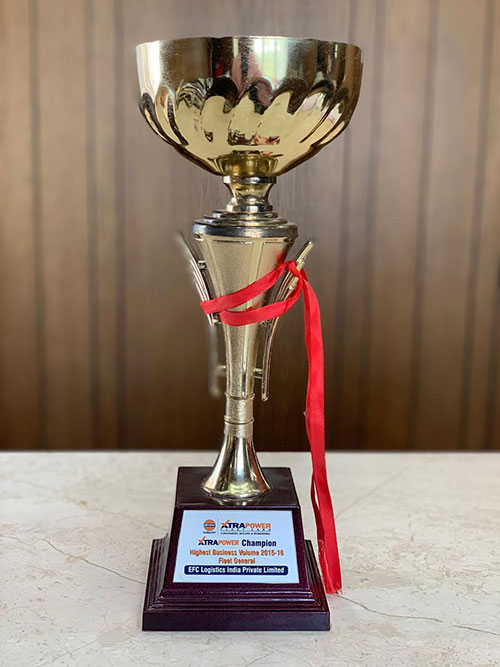 The Award for Highest Business Volume by Indian Oil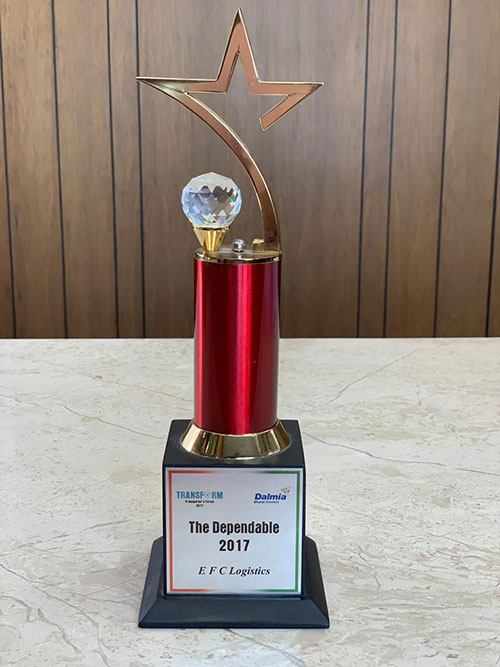 The Dependable Award 2017 from Dalmia Cement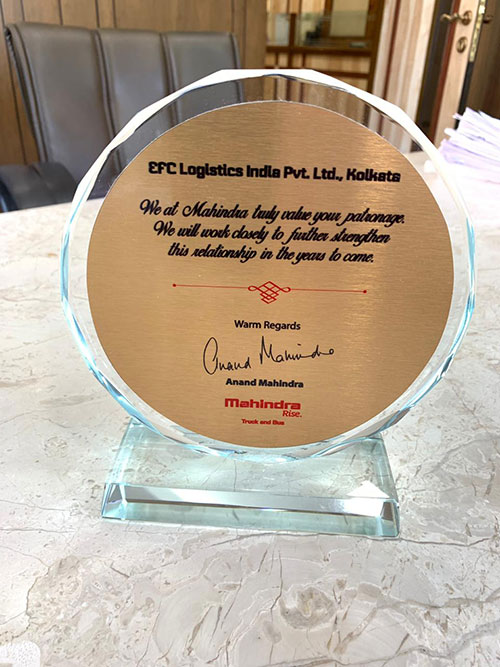 Appreciation by Mahindra for EFC's valuable patronage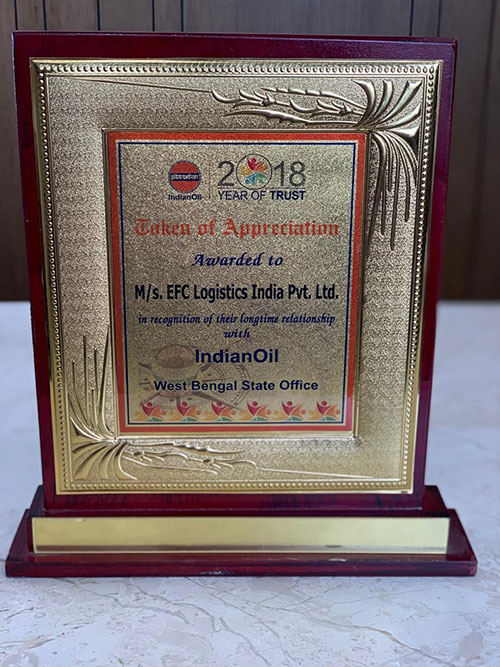 Appreciation from Indian Oil for Longtime Relationship with EFC
Transport Ratna Award by AIMTC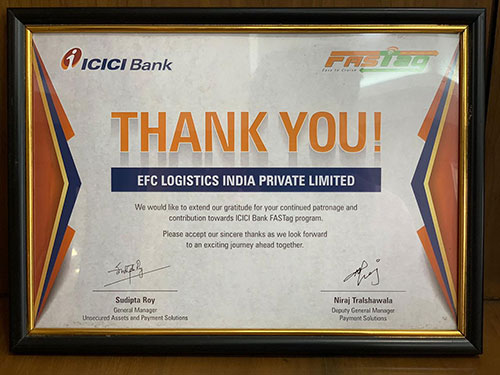 Appreciation from ICICI Bank FasTag Program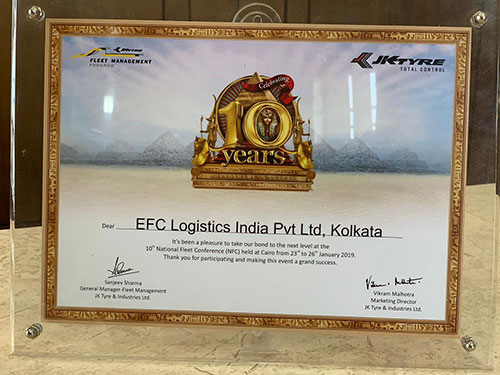 Award by JK Tyre for Excellence in Fleet Management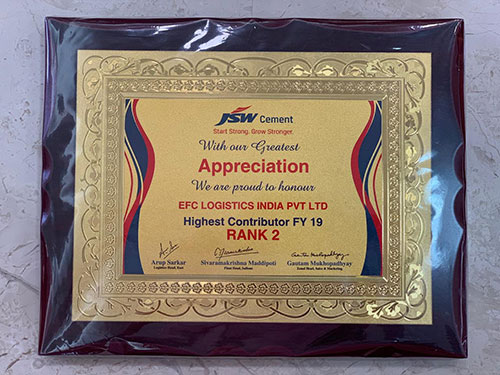 Award for Highest Contributor 2018-19 by JSW Cement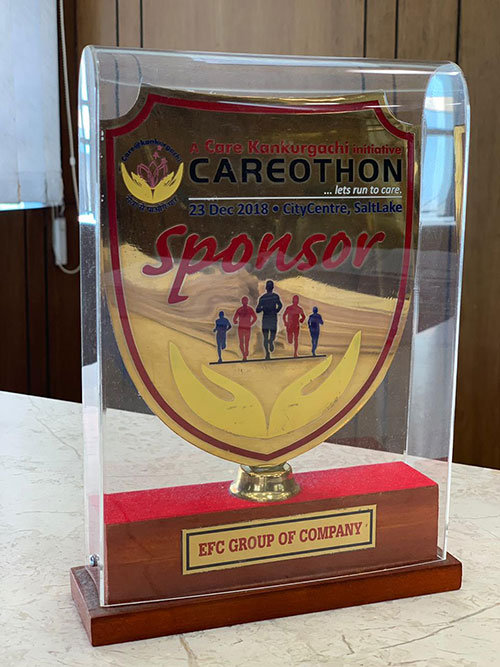 Felicitated for organizing "Careothon" - a marathon in aid of charity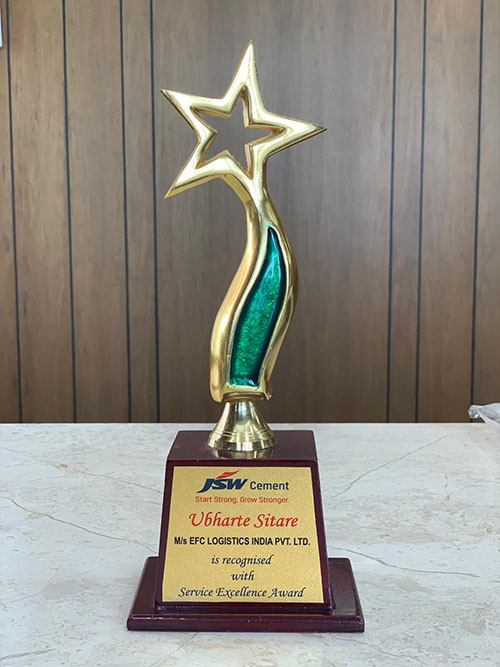 Award for Service Excellence by JSW Cement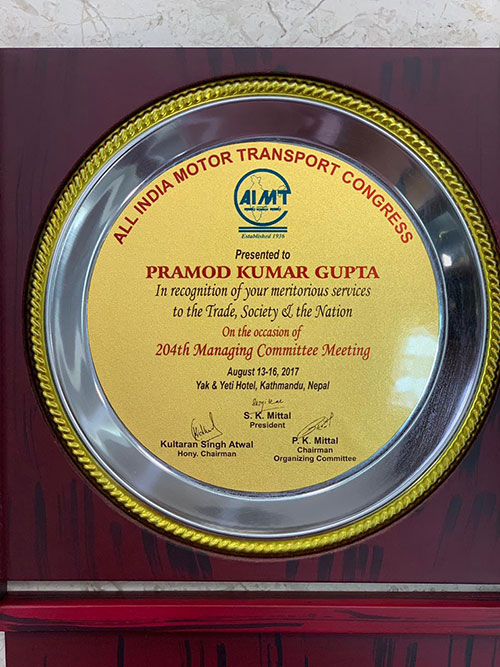 Award by AIMTC to Mr. Pramod Kumar Gupta for his Meritorious Service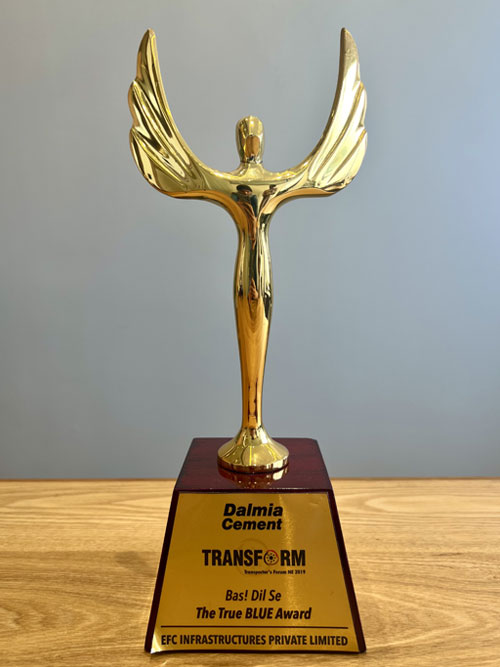 The True Blue Award 2019 by Dalmia Cement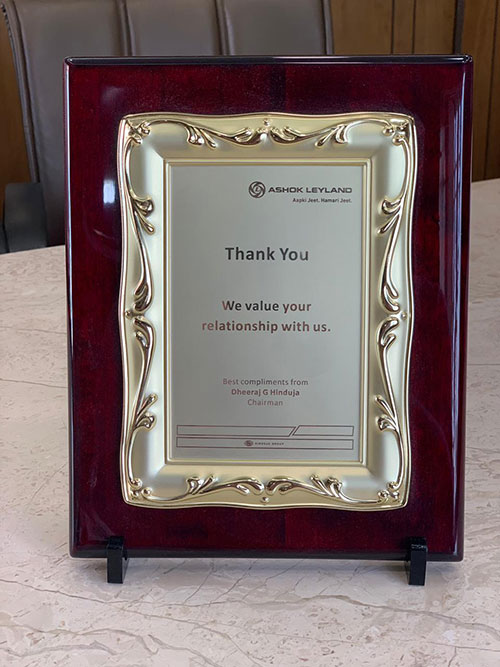 Award by Ashok Leyland for Continued Service
Accreditation